US Real Estate Investments for Canadians - Attend a Free Investment Class
Great upcoming opportunity to invest in single family houses in the Phoenix area
Sign up for a free 1 hour class on Real Estate Investing
(see form at the bottom of this page)
Real Estate prices in Phoenix Arizona have seen a greater decline than any other major US market. Single family homes can be purchased at prices not seen since 2002. All the factors are lining up in favor of Canadian investors who can benefit from the Canadian dollar which is trading close to it's 40-year high in relation to the US dollar. Investors stand the chance to profit handsomely as the US economy starts to recover as predicated in the next 3 - 5 years, so does the US dollar relative to the Canadian dollar.
Our local investor's strategy is simple: to identify and purchase well located single family homes in quality neighbourhoods, which are now available at substantially lower prices. They then upgrade the homes where nessisary, rent the homes until the housing market returns, and later experience significant appreciation.
There are three ways you can get in on this sort of investment.
1). Do all the research yourself including multiple trips South to interview agents and property managers. Source reliable accountants, lawyers, and other professionals and buy a property. This can be time consuming and have many pitfalls.
2). Use a local agent to interview agents for you and make arrangements for all your needs. I have access to the top local professionals through the
RE/MAX Referral Network
, and can guide you to a top agent who will be accountable for giving you professional services. After all they look at my referrals as an ongoing supply of qualified leads.
3). Join together with other investors through a Limited Partnership. This is a simple way to profit from purchases of quality single family homes and reduce risk. I have access through trusted referral sources to investments that are sold by offiring memorandem filed with the British Columbia Securities Commission. This will be the main focus of our next class and one you should plan to attend.
Here's an example of the type of home that would be considered by savvy investors: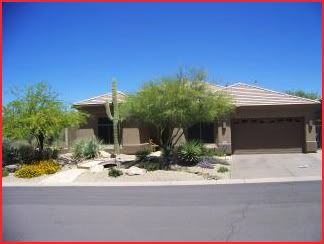 - 4 Beds/2 baths, built in 2003
- Sold in April 2006 for $264,000 and sold in December for $75,000
- Rents today for approx $970/month
- $970 mortgage payment at 4.2% means buyer could pay $198,000 for the house and pay the same as rent but they cannot get a mortgage right now
- This means paying $150,000 would be a big savings over rent so they will buy as soon as they can
- We expect this to happen within 1-3 years

Sign Up Now for More Information: